I'm Sam. I'm 18. I have 2 tattoos.

My first tattoo is stars around my ankle. Woo stars. The outside star is bigger than the rest. It has a spot in the middle from a scab coming off in my sleep. I'll get it fixed eventually, haha.
The outside of my ankle: Yes I really am this pale...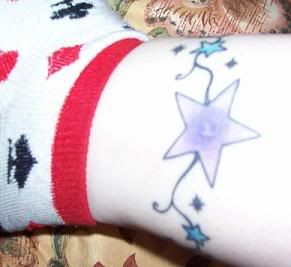 The inside of my ankle:
sorry it's a little blurry.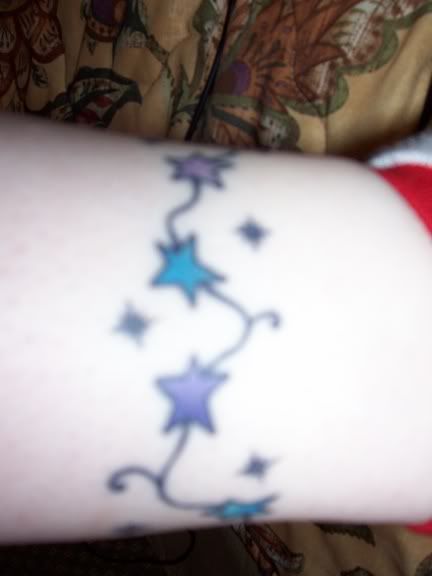 There was no real reason or deep meaning behind that, I've just always loved stars. It was a 17th birthday present from my parents [who each have 6 tattoos.]
Mike at Slingin Ink in Scranton, Pa did this one.

My other tatto isn't stars, it's a heart on my foot. My friends Kerri, Claire and I got them. It was a silly, spur of the moment idea that I absolutely adore. I know that I may not know these girls forever and that we will go our separate ways [Claire has already left us for college,] but they changed my life and helped me so much. Having friends like them made my life worth living. They'll always have a place in my heart... or on my foot, haha.
My foot:

All three of us:
The saran wrap sisters, haha

Frank [who is too cool for MySpace, haha.] at Slingin' Ink did the hearts.

x-posted because I'm a serial community joiner.